Short on outdoor space?
Too cold to garden outside?
Plant a terrarium (or two)!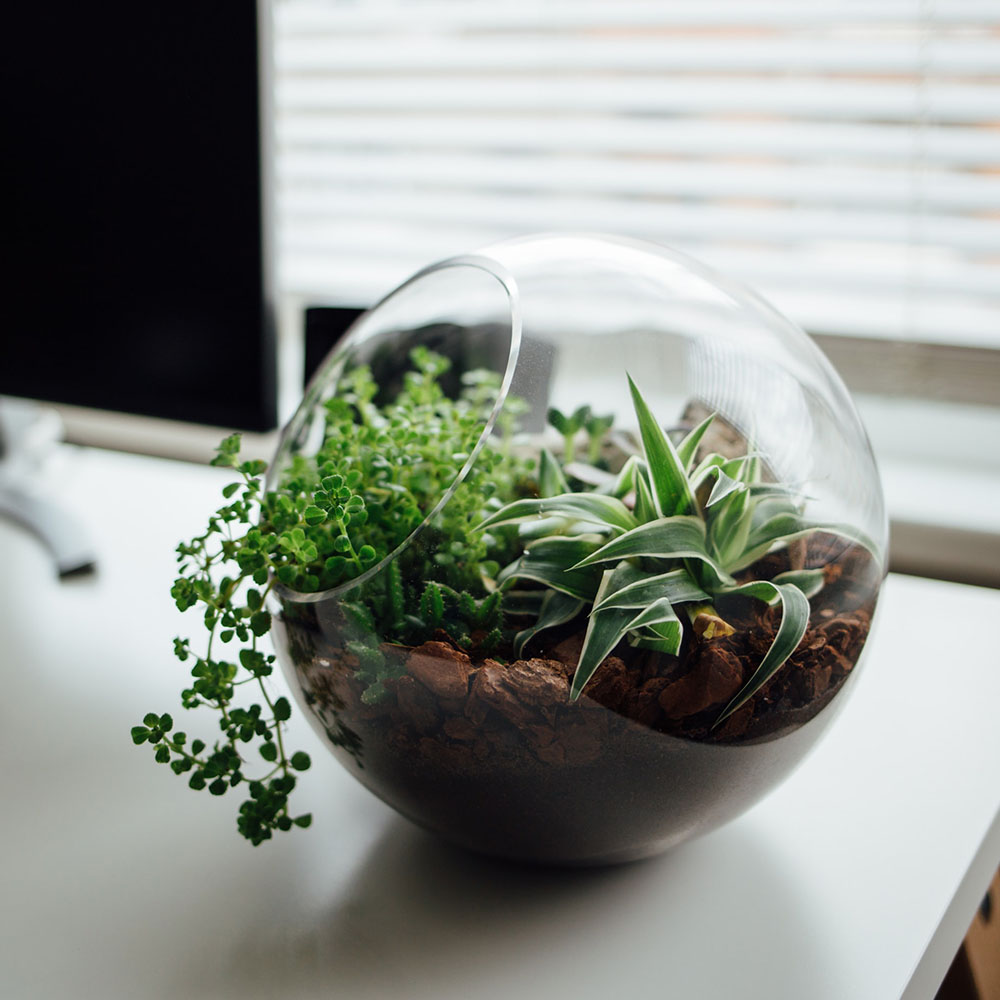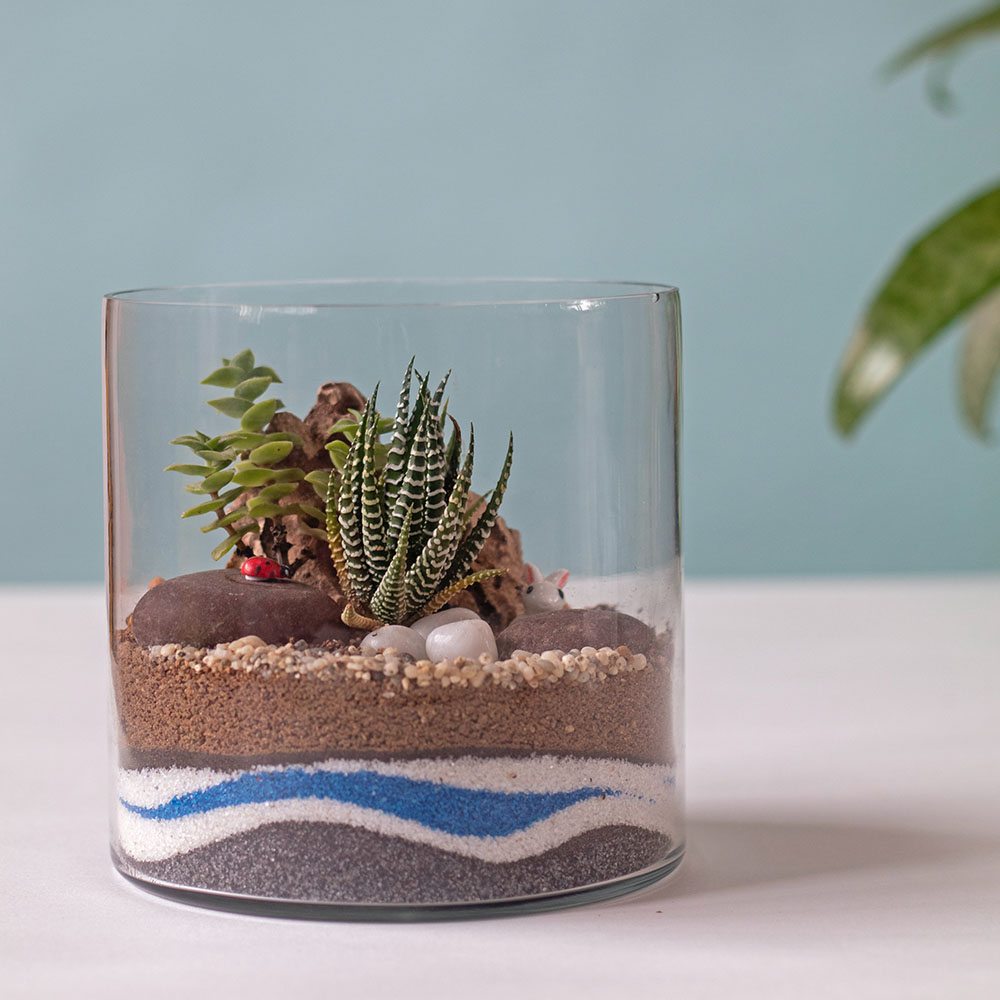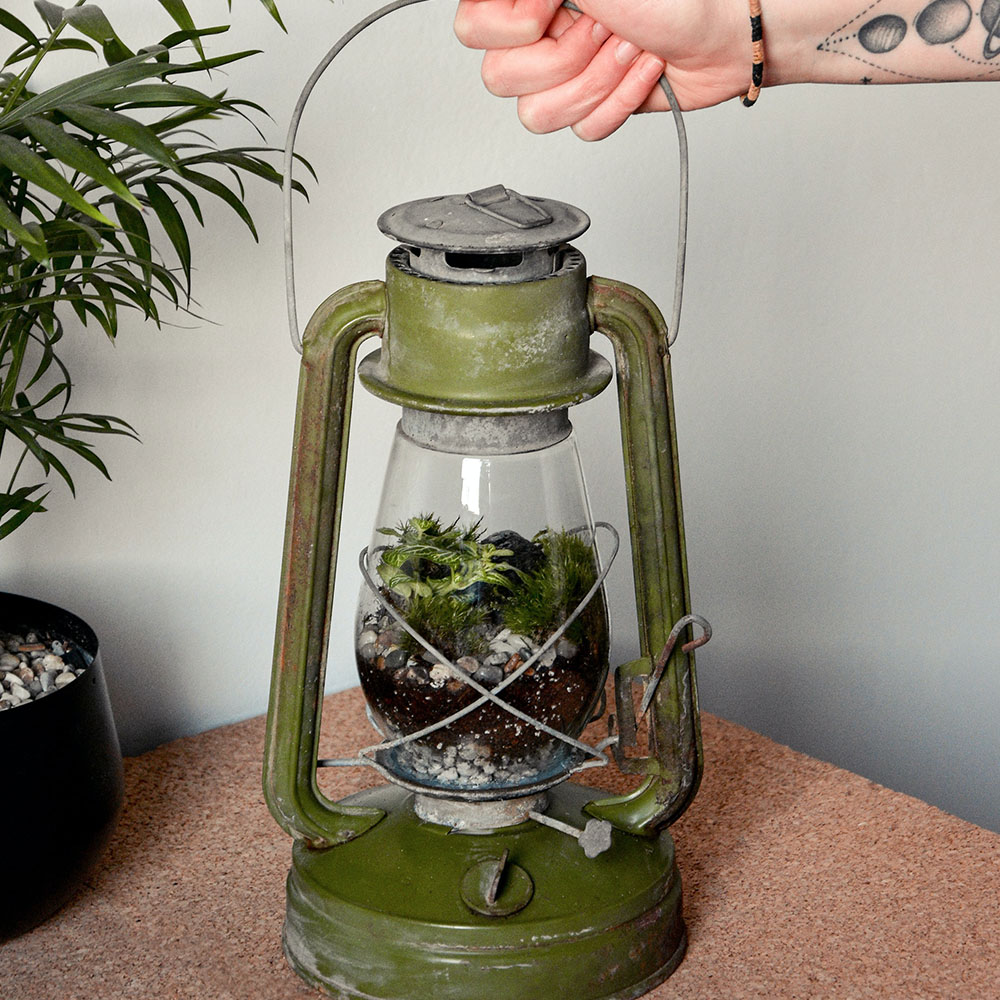 What Are Terrariums?
Terrariums are glass or plastic containers, usually clear, with soil, miniature plants, and embellishments placed inside to form a small indoor garden. These containers can be open to the air or closed with a lid, base, or similar. If closed, the plants and soil release water vapor that collects on the container's walls, then drips back into the soil to water the plants — making closed terrariums especially easy to care for!
Plants for Terrariums
Slow-growing miniature or dwarf foliage plants are well suited for terrarium life. A few examples include: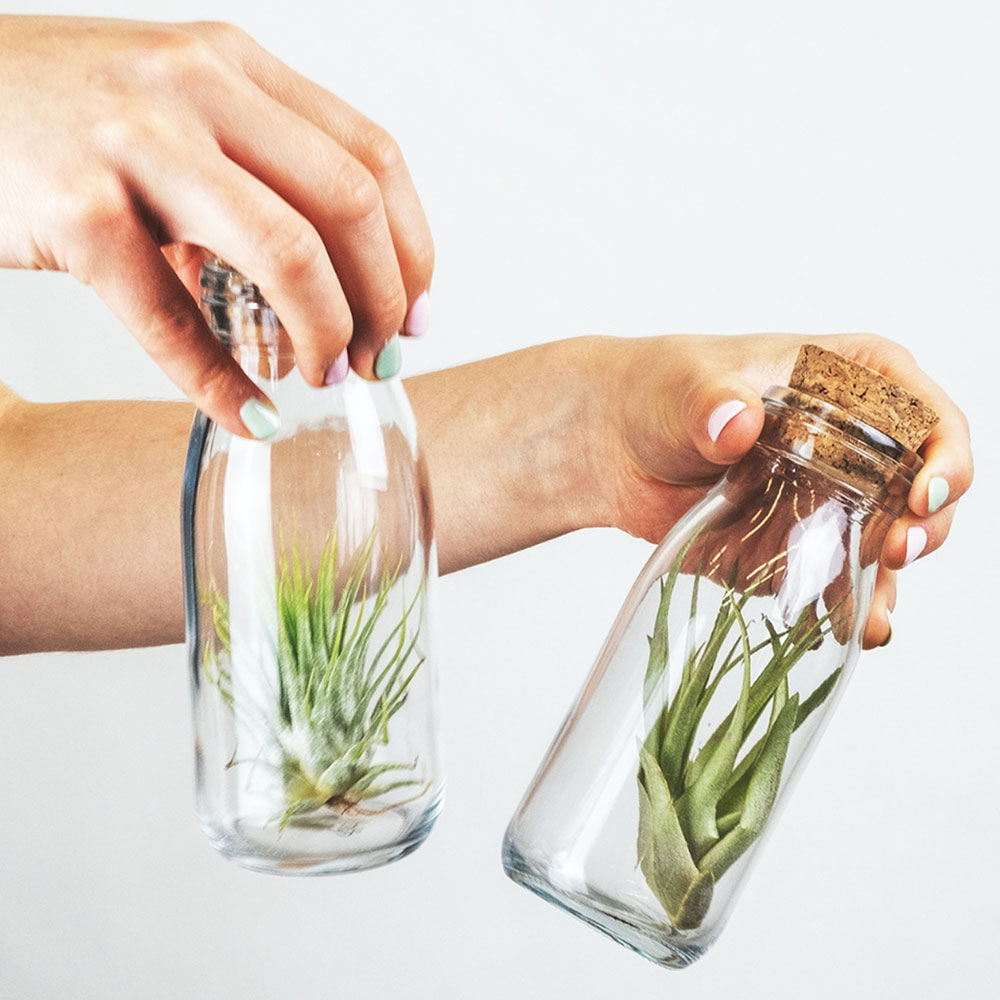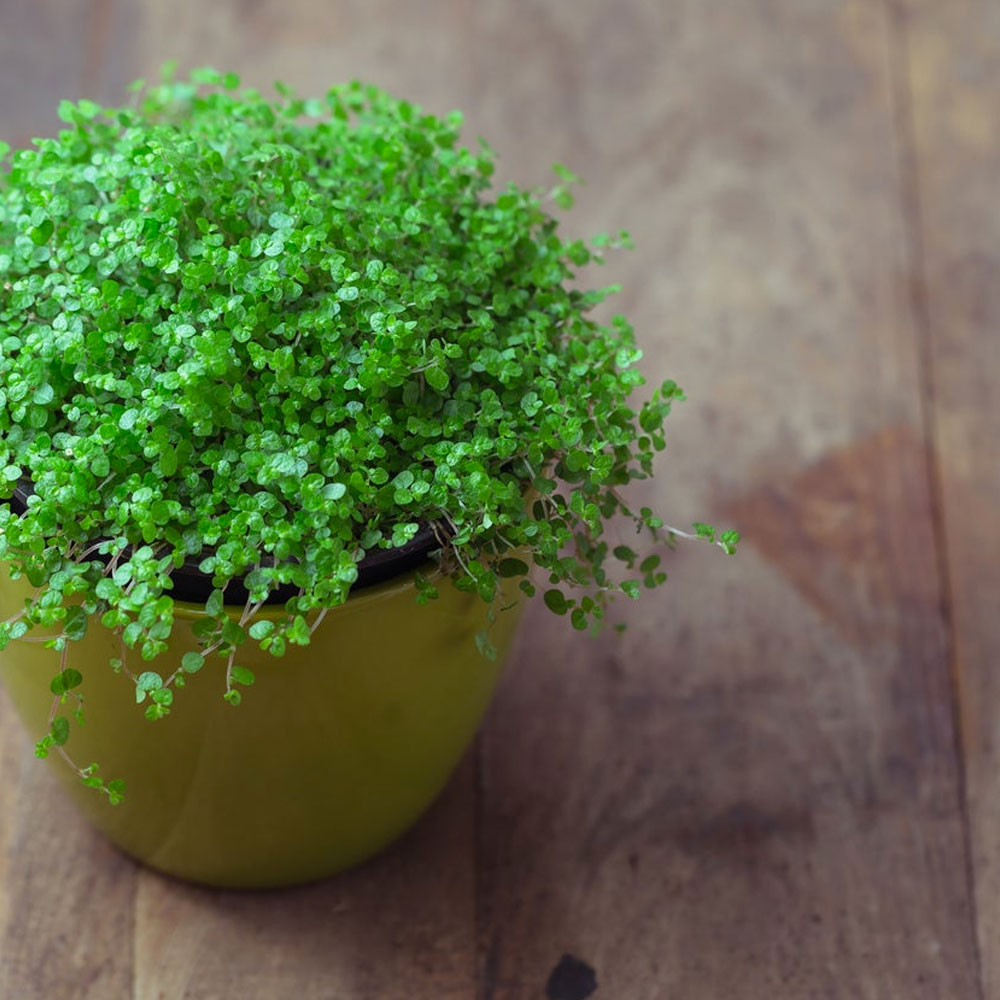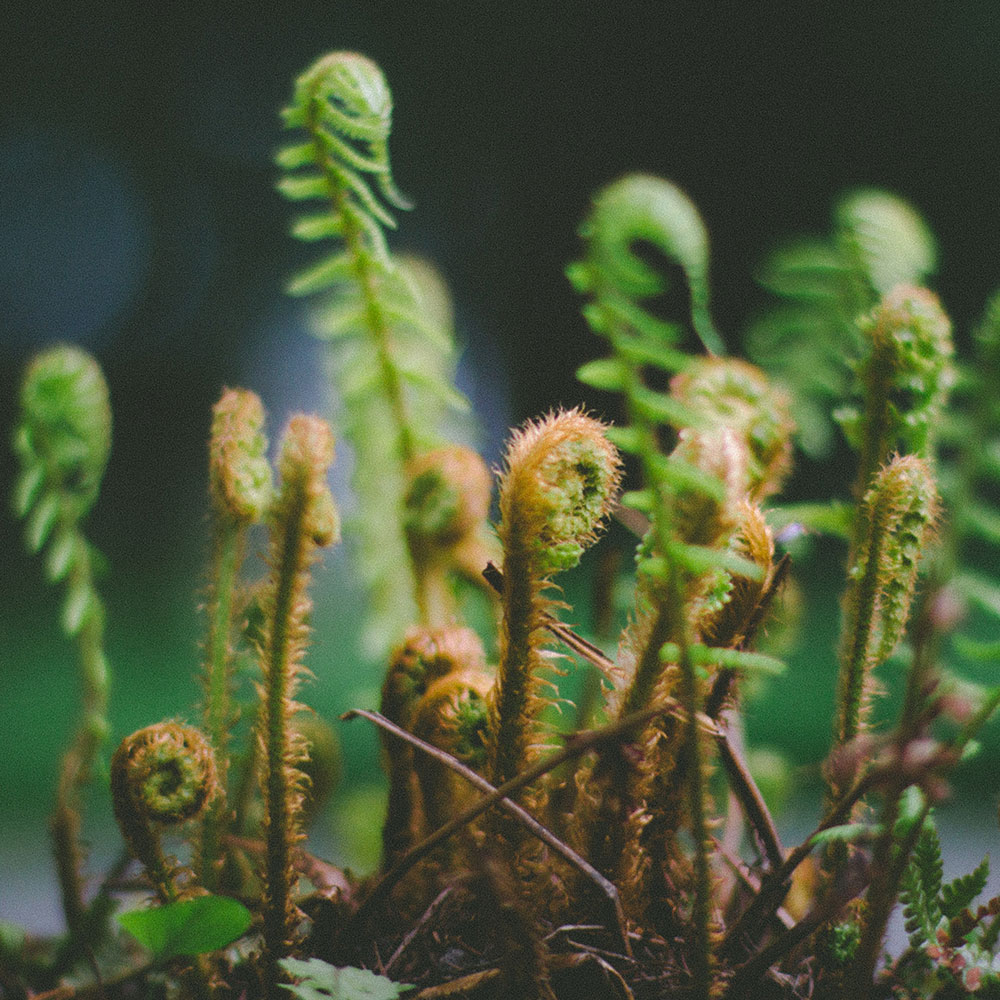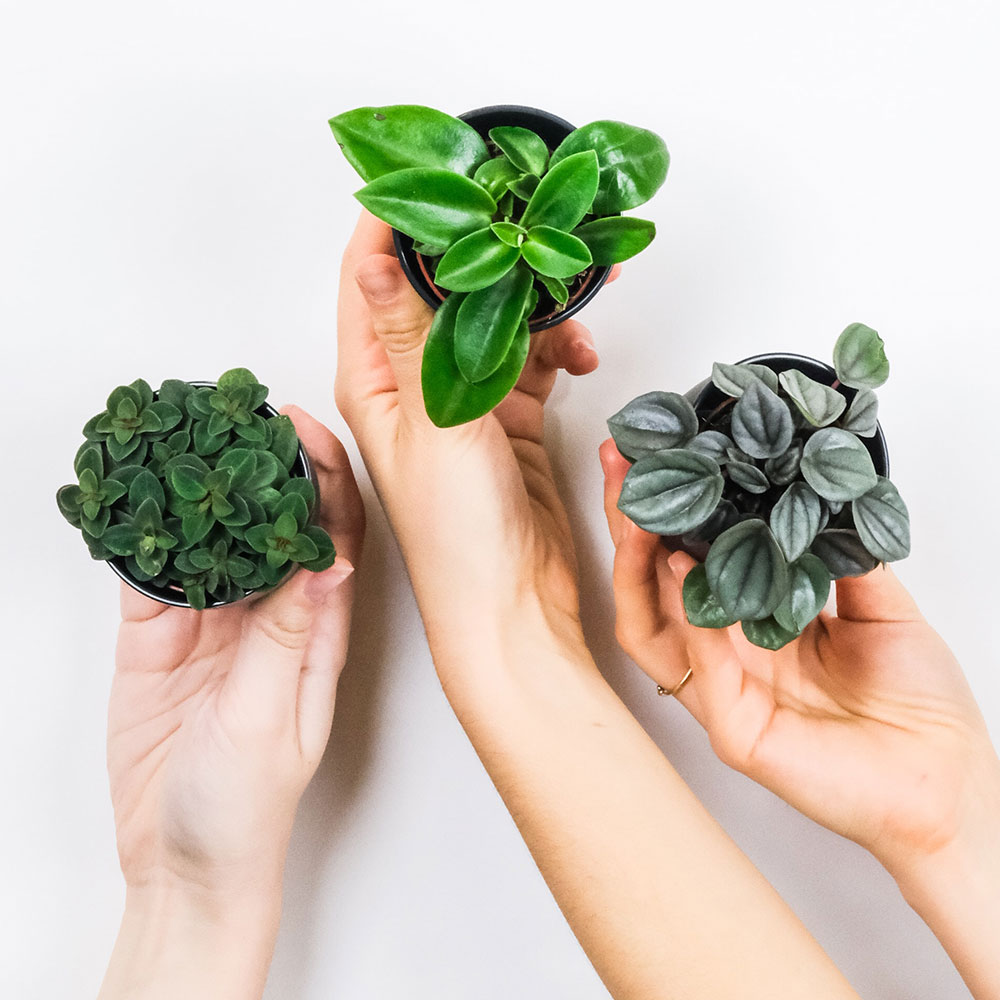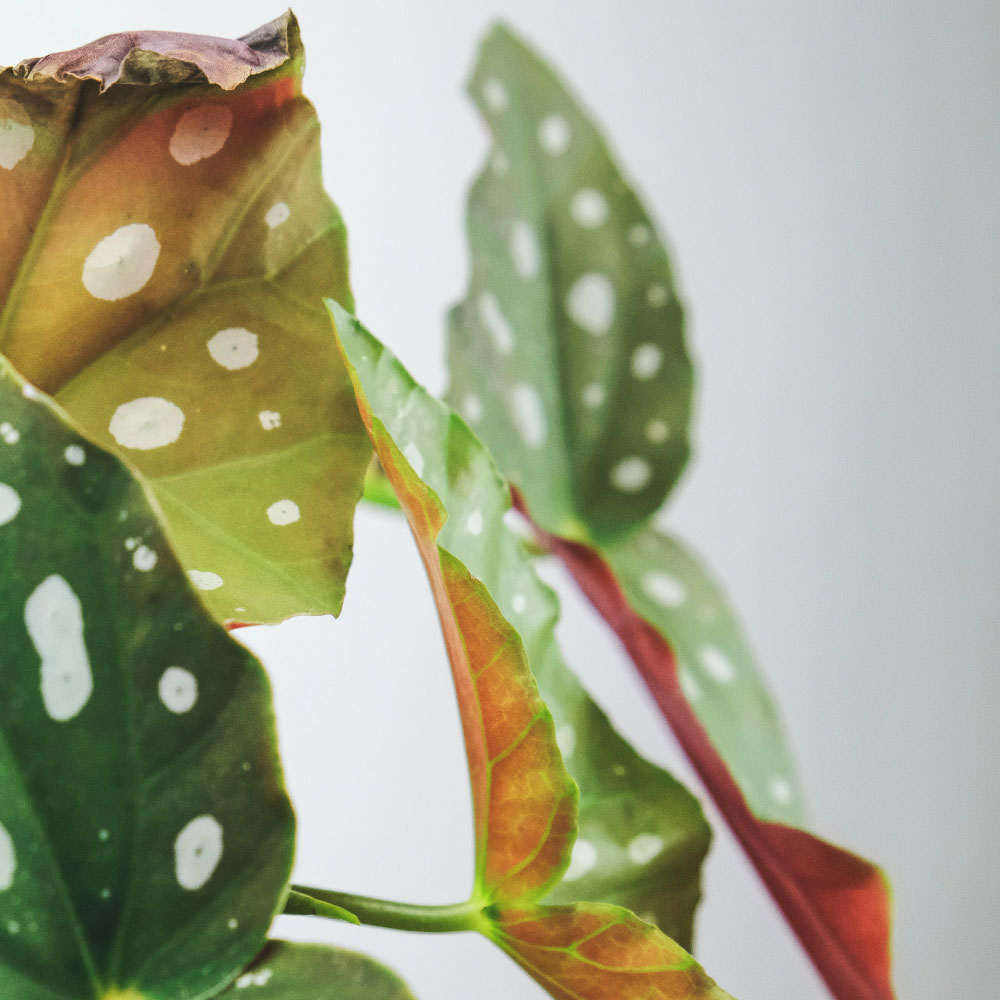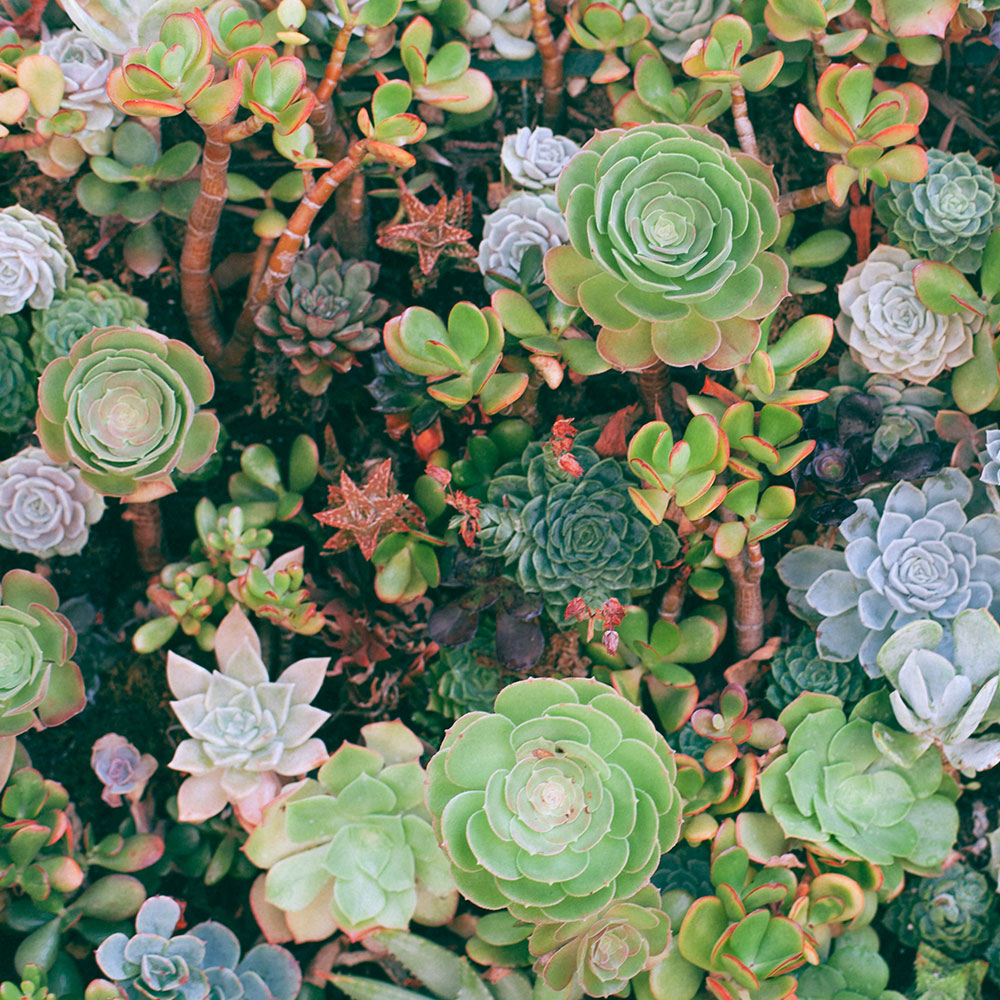 Depending on the size of your container, choose three or more plants to create an interesting arrangement. Mix it up with different leaf shapes, textures, and colors!
We have the plants for your next terrarium!
Terrarium Soil
Note that the types of plants you choose for your terrarium will affect the type of soil you should use. While houseplant soil works well for most terrarium plants, succulents will want something sandier. And of course, air plants don't need any soil at all! It's also a good idea to use a layer of stones at the base of your terrarium, to add drainage as needed.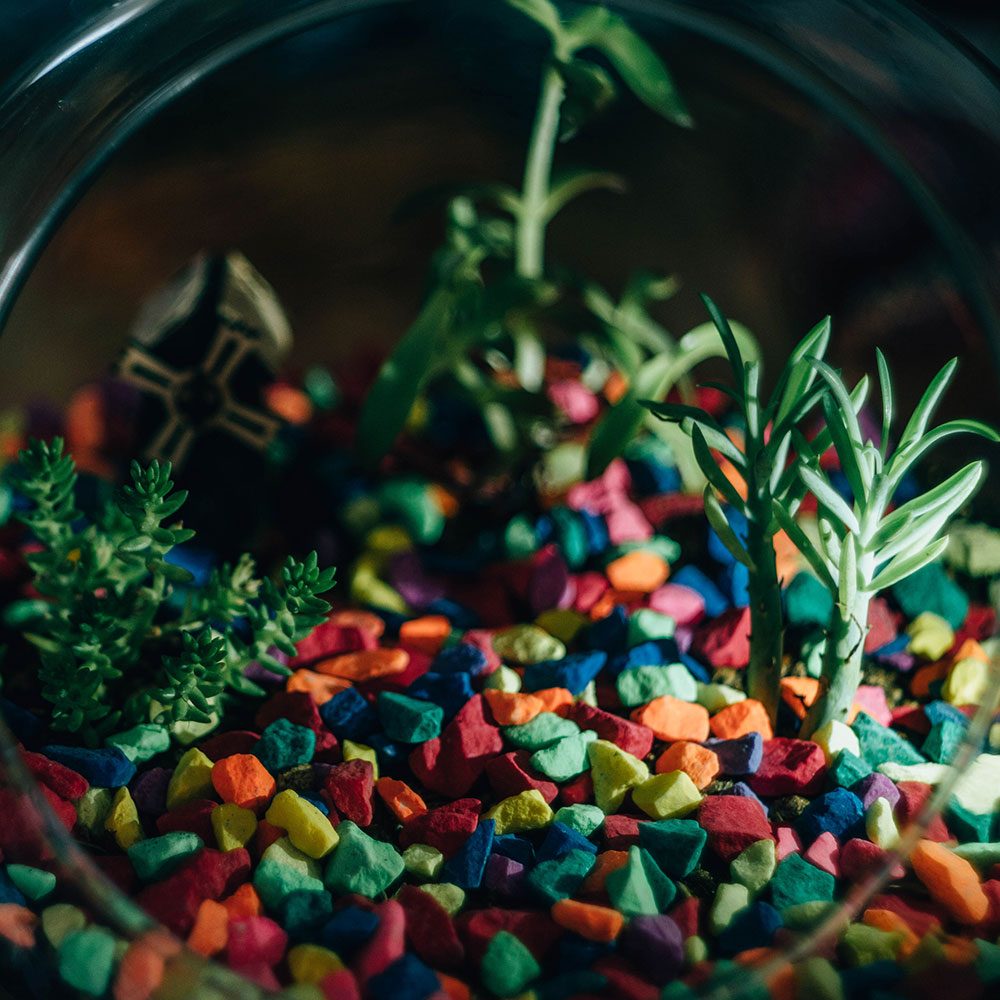 Terrarium Embellishments
Here is where your creativity can really shine. In addition to plants, terrariums often include items such as:
Stones, Moss, Driftwood, Colored Sand, Seashells, Miniature Figurines
Embellishments are limited only by your imagination! Mix colors and textures to create visual interest. Choose elements that will match your home décor. Figurines or other small decorative items are a great way to create terrariums for specific holidays, such as Easter or Valentine's Day.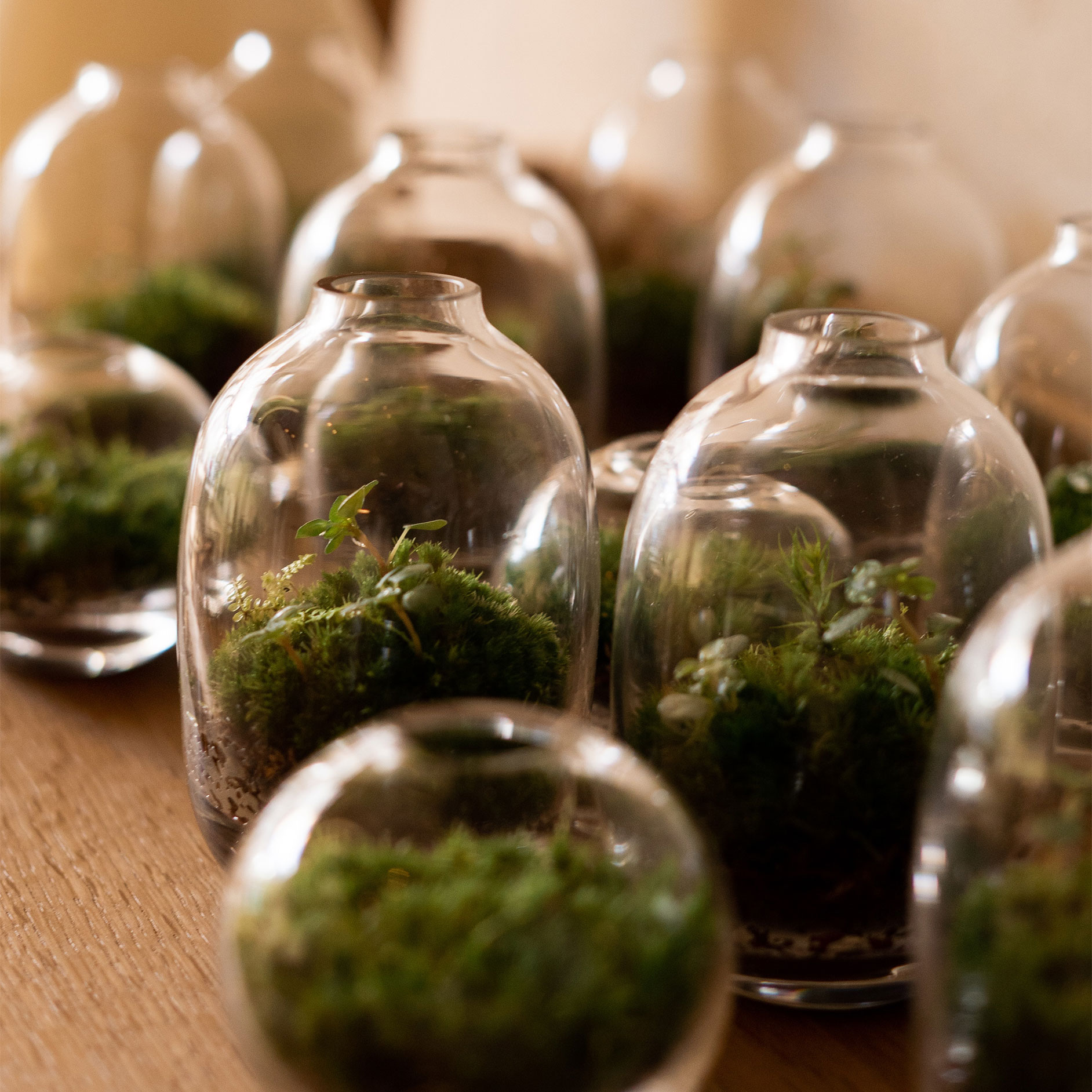 How To Care For Terrariums
Terrariums are generally low maintenance, especially if you have a closed container that can "self-water," as mentioned above. Indirect or direct light is typically best, and open terrariums should need water once a week or less. Light and water needs may vary, so don't hesitate to ask when you purchase your plants!
Terrariums can even thrive under artificial light, which can be helpful on short winter days. If your terrarium is sealed, open it at least once a week or so to give the plants some fresh air.
Terrariums at Ken's Gardens
Ken's Gardens has everything you need to make your own terrarium, including containers, rocks, soil, and a large variety of miniature plants and succulents. We often have pre-made terrariums too — ideal if you need a last-minute gift!
Planting Bars
All three of our locations have a Planting Bar, free to use when you purchase a plant and container. Here's how it works:
Purchase plant and container.
Use our tools and soil to pot your plant in-store.
Drive away with your plant ready to go to its new home!
LEARNING CENTER
Learn & Grow at Ken's!
Learn about planting fruits and veggies, pruning shrubs, caring for roses, and more. And, see this year's list of our veggies and herbs!
Search the Perfect Plant database to find and identify garden plants and pests, including weeds, bugs, and diseases.
When is Ken's open? What is our return policy? Find the answers to some of our customers' most common questions here.