Succulents
We're succas for succulents!
Succulent plants store water in their leaves and thrive naturally in arid climates.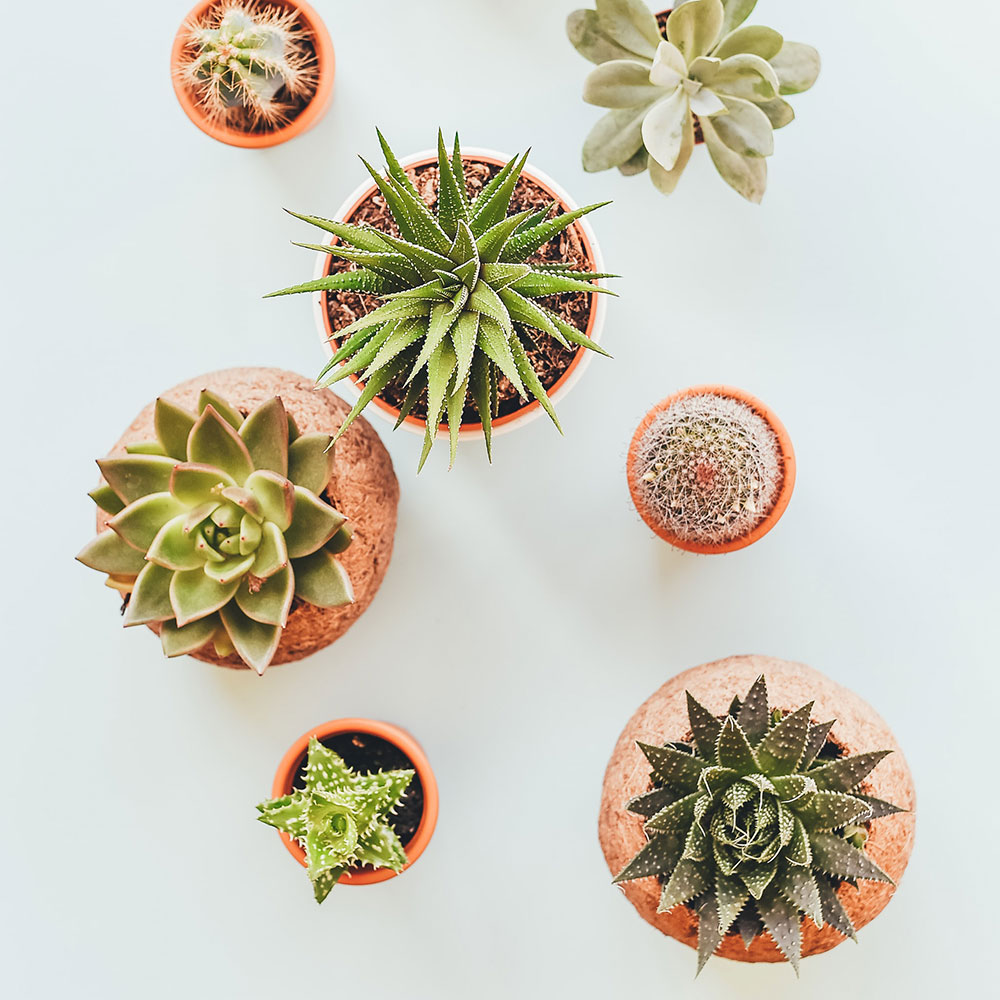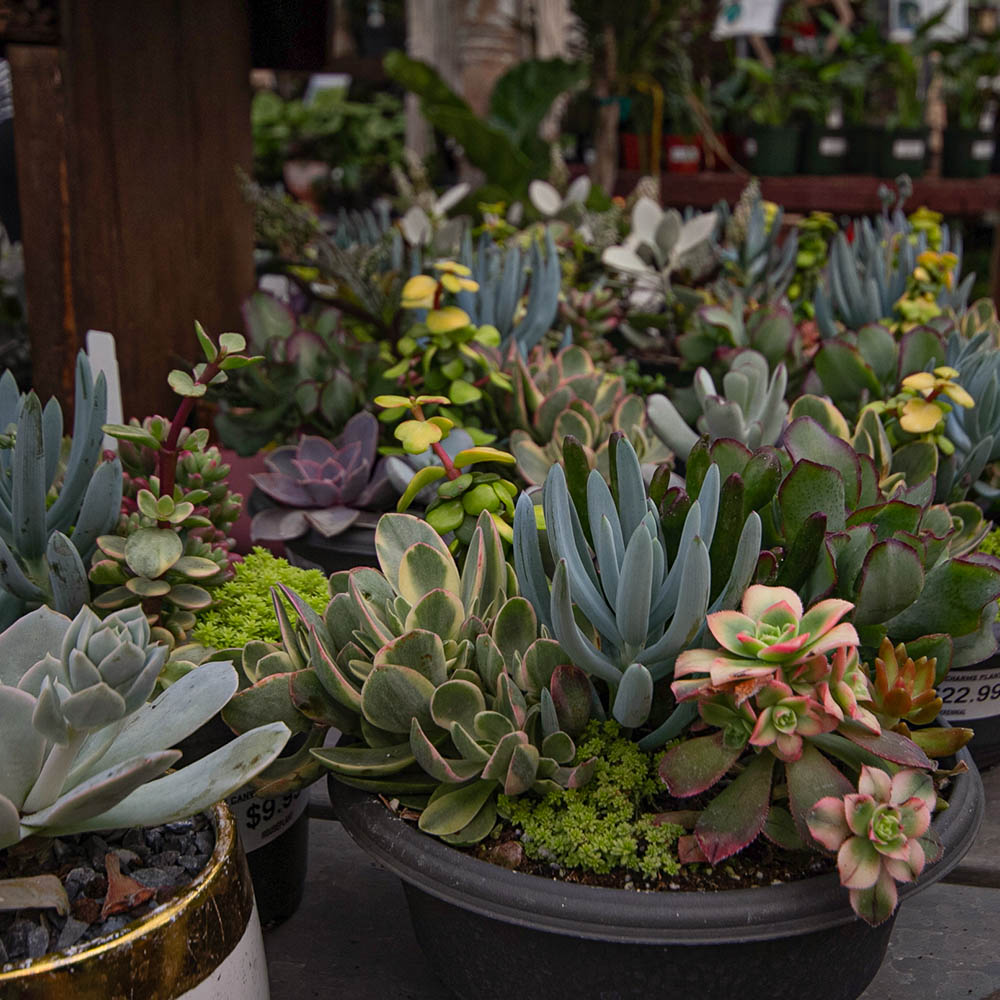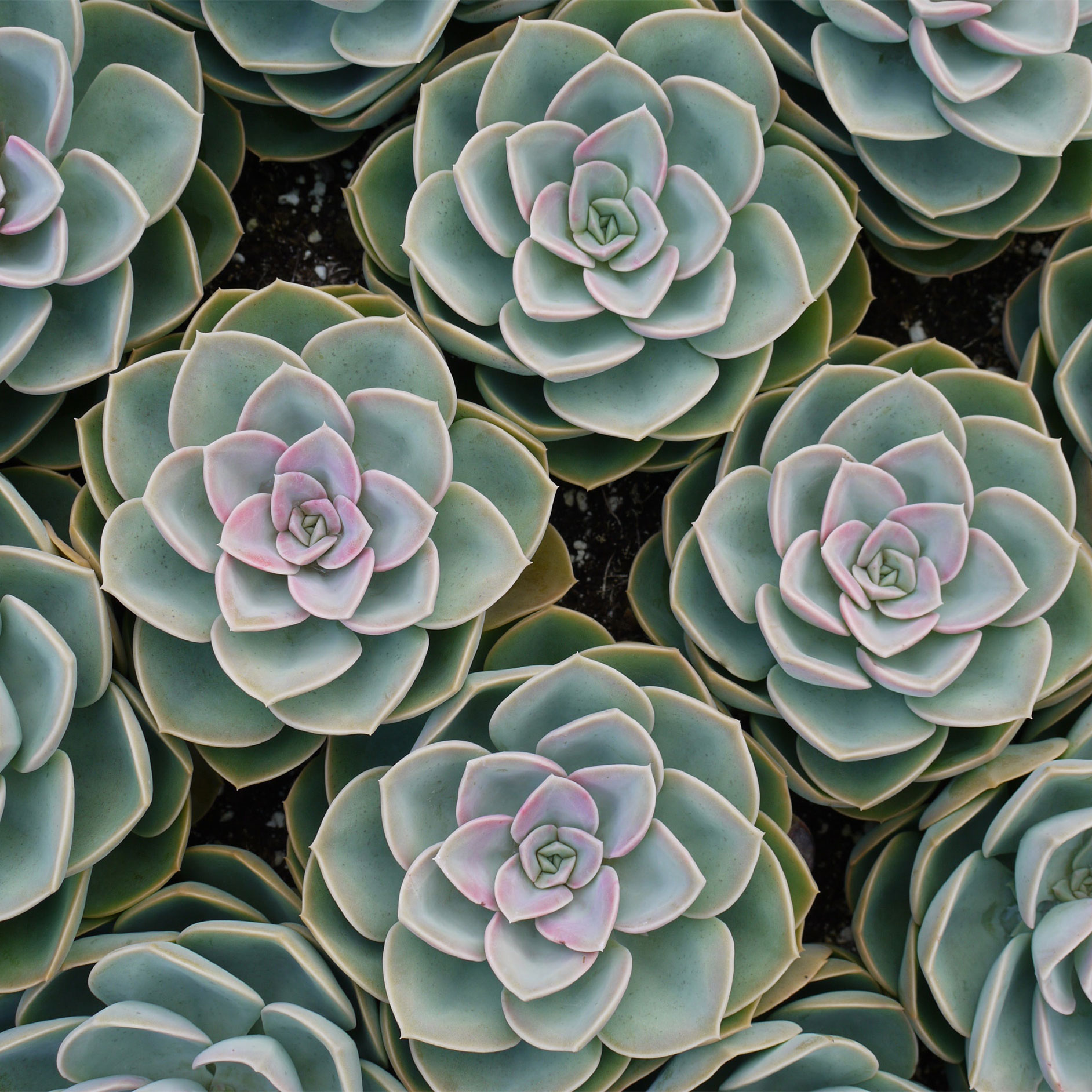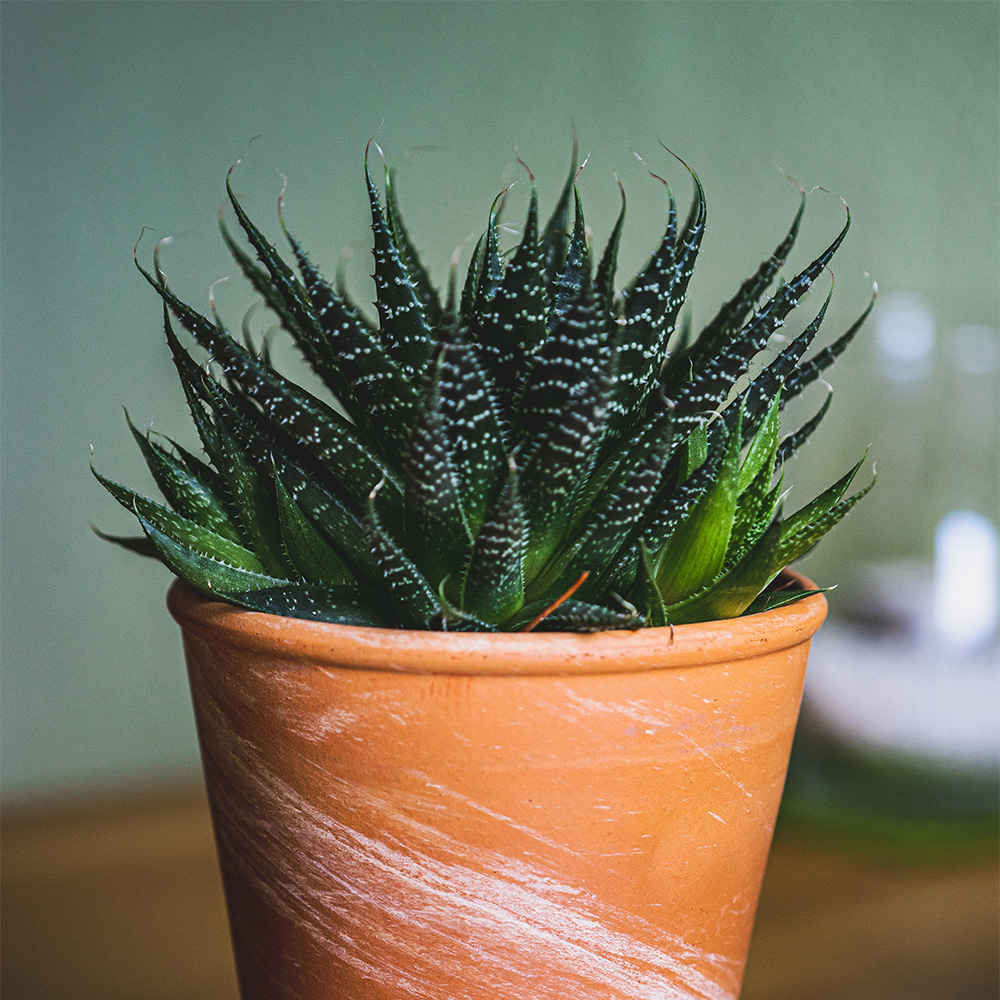 Not sure what you are looking for?
Ken's Gardens has succulents for sale that add easy charm to any space. Why easy? Succulents require little active care, do not require much water, and still deliver on trendy style. They're great for houseplant enthusiasts who either are new to plant care or don't have much time to dedicate to more involved care.
Popular types of succulent plants include:
Echeveria elegans: Also called White Mexican Rose, echeveria elegans is the poster child of succulents. It is a perennial plant that grows in rosette-shaped clusters and responds well to full sun. Make sure that your echeveria — regardless of the specific type — gets six hours of direct sunlight.
String of Pearls: As you may gather from the name, string of pearls succulents have long stems of small, ball-shaped leaves that drape from its center. The striking, long strings make string of pearls a perfect statement plant in a hanging basket near any source of bright light. Use well-drained, sandy soil.
Jade plant: Also called "money tree," jade plants are woody succulents that can grow up to four feet with a spread of three feet. Some may even produce pink or white flowers at the tips of the branches. Jade plants respond best to full sun or areas with lots of natural light.
Snake plant: Snake plants have thick, tall, upright leaves and can thrive in both shade and direct sunlight, which means you can use them anywhere in your house to add greenery and style. Snake plants are particularly great for bedrooms, as they're one of the few plants that converts carbon dioxide into oxygen both day and night.
Cacti: We can't make any list of succulents without this staple! Cacti come in a wide variety of shapes, sizes, and textures, and are just as easy to care for as other succulents. They're great in single pots and as a prickly contrast in a potted succulent garden.
Planting Bars
All three of our locations have a Planting Bar, free to use when you purchase a plant and container. Here's how it works:
Purchase plant and container.
Use our tools and soil to pot your plant in-store.
Drive away with your plant ready to go to its new home!
"I bought a sweet pepper plant with just enough heat. Not only do they carry plants that aren't at your big box garden centers, they provide opportunities to educate yourself. Great selection and helpful staff."
"The staff was very friendly and took the time to explain what I needed to fix some bug/fungus issues my indoor plants were having."
"Thrive. This is the perfect word for the plants I have gotten at Ken's Gardens."
GIVE THE GIFT OF GROWTH
Gift Cards
Gift cards are available at all of our locations. Or, click below to email a gift card right to your favorite gardener!